Cannafair 2019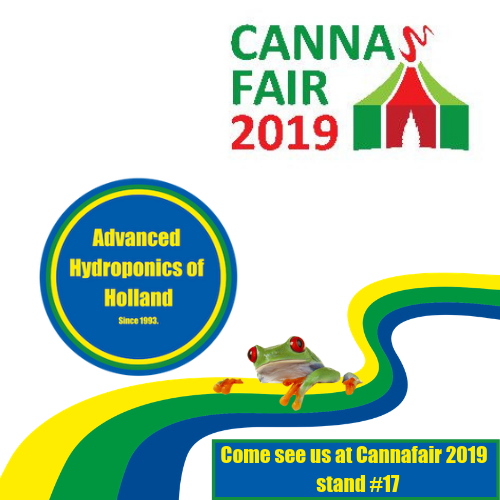 INFORMATION FOR THE VISITORS:
Cannafair 2019 is held at the Mitsubishi Electric Halle Düsseldorf (Germany)
OPENING HOURS:
Friday, August 23th 11:00 – 15:00 B2B area
Friday, August 23th 15:00 – 20:00
Saturday, August 24th 11:00 – 20:00
Sunday August 25th 11:00 – 18:00
TICKET PRICES: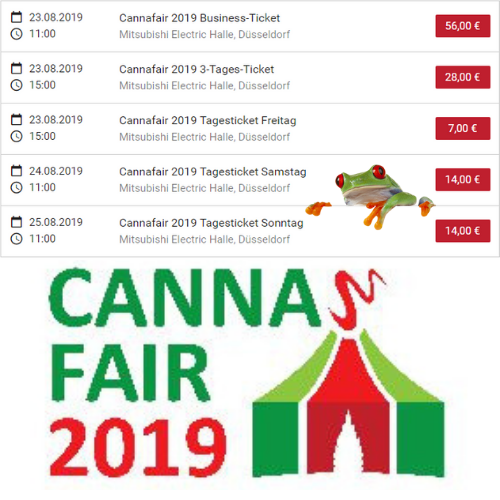 Cannafair 2019
The legal cannabis industry has experienced a noticeable upswing in recent years. Canada, Uruguay and many US states have completely legalized cannabis, and dozens of countries have released cannabis as medicine.
Except for cannabis flowers, which may be purchased only in the pharmacy, all other aspects that are part of the complex of cannabis are also completely legal in Germany - such as smoking utensils such as leaflets, blunts and bongs, food, clothing, beauty products, but of course also LED lights, fertilizers, grow cabinets and much more.
Therefore, the time is now ripe for a cannabis fair in NRW: in the Mitsubishi Electric Hall in the heart of Dusseldorf, visitors can expect more than a hundred exhibitors from various legal cannabis areas and various countries and continents of the world.
On Friday lunchtime, the fair is open to trade visitors until 3pm, Fridays from 3pm and all Saturday and Sunday, all interested visitors over the age of 18 are welcome to stroll through the exhibition halls and outside in the finest sunshine at the street food To strengthen the carts for the next tour.
Contact:
For questions or information email: info@advancedhydro.com